Last Updated on 2021-10-19 by Admin
And anyone that ever had or has a Boxer knows that they are just amazing. They can melt Your heart. And around Christmas time, they know what things are different. And as with every dog, it should be part of the family.
For that reason, we have a boxer ornament for Christmas. It may be hanging on some Custom decoration my wife makes or on the tree. Lovely Boxer Ornaments can be hard to find, so I went and looked for the ten nicest Boxer Ornaments.
If you are looking for Christmas ornaments, You may also be looking for other Christmas items. I have a page with the Best Boxer Christmas Cards and gift labels. If you like jewelry, You be impressed with the Boxer related jewelry I found. And last but not least, some amazing custom dog portraits.
Disclaimer: I like to make you aware that as an Etsy Canada Affiliate I earn from qualifying purchases. That means, should you decide to purchase one of the products through the links below, I would earn a commission at no extra cost to You. And that would help greatly to support this site. Thank You.
The Nicest Boxer Christmas Ornaments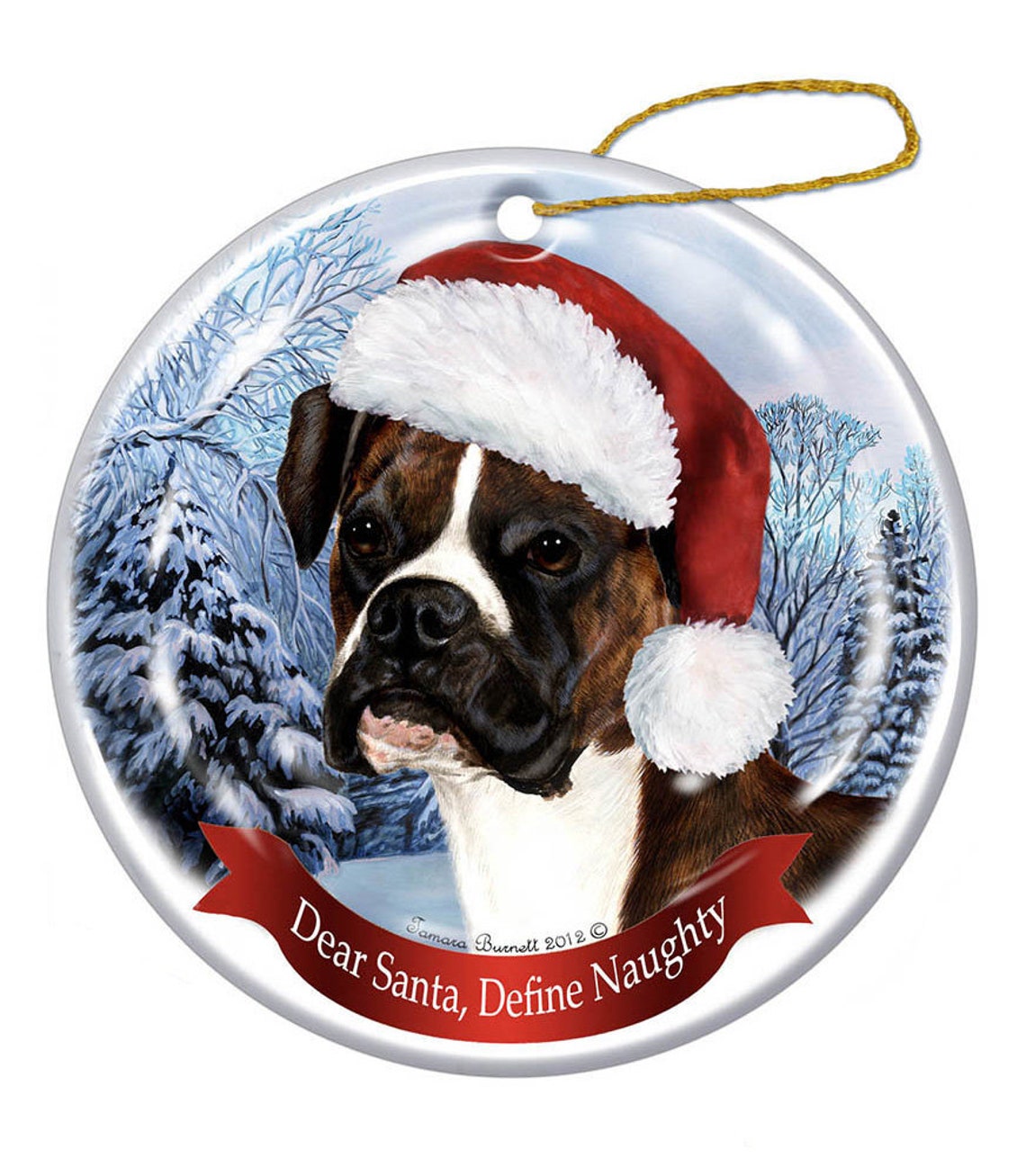 Holiday Pet Gifts Boxer (Uncropped) Brindle Santa Hat Dog Porcelain Christmas Ornament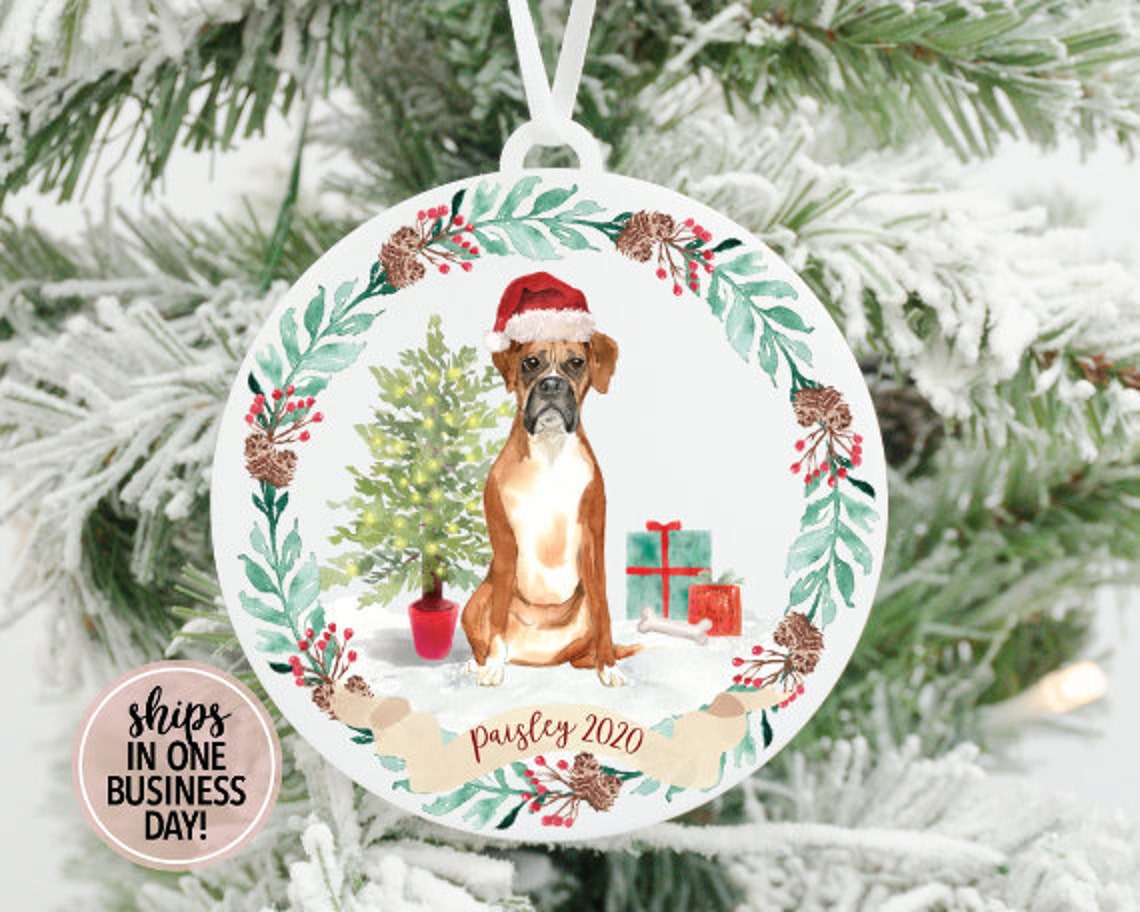 Boxer Acrylic Ornament | Boxer Mom Fur Mama Ornament Personalized Fur Mama Ornament Fur Mom Gift Pet Mom Gift Dog Gift Pet Gift Idea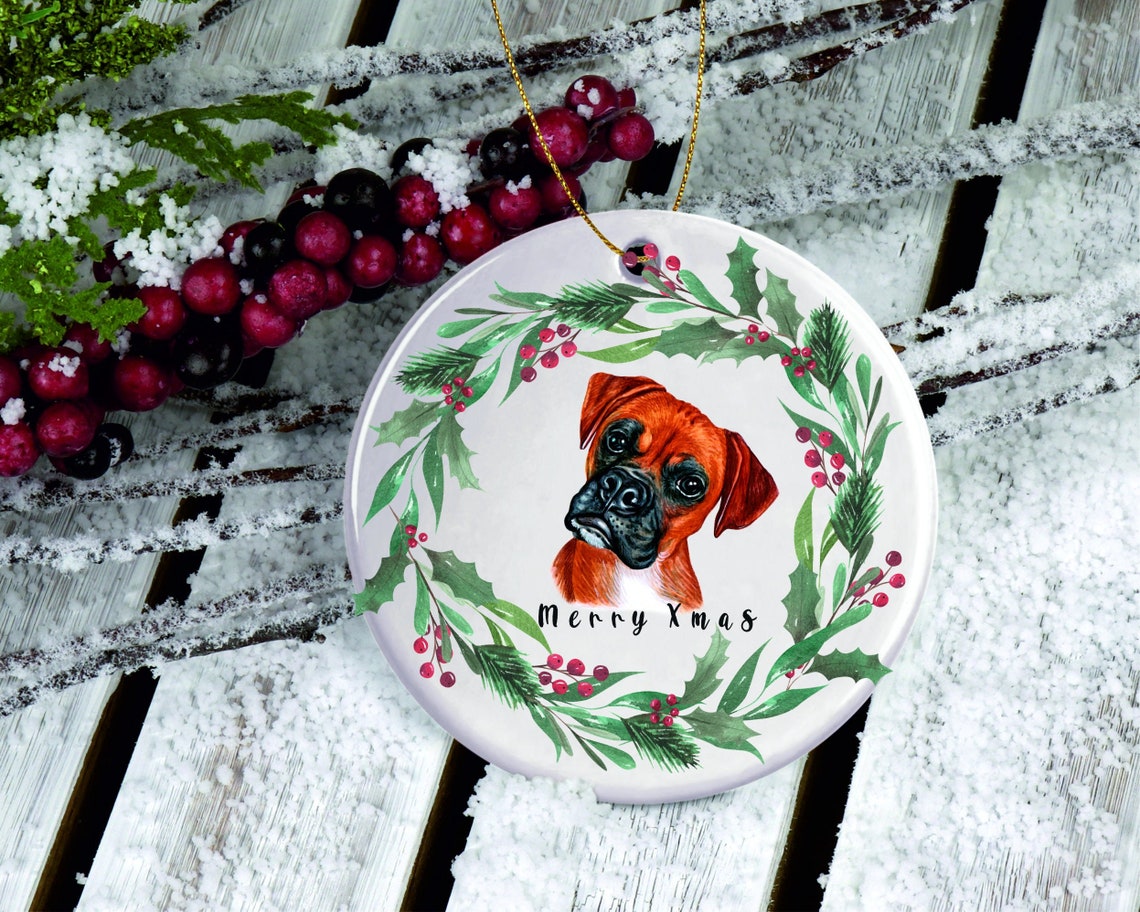 Boxer Ornament, Boxer Christmas Ornament, Dog Breed Christmas Ornament.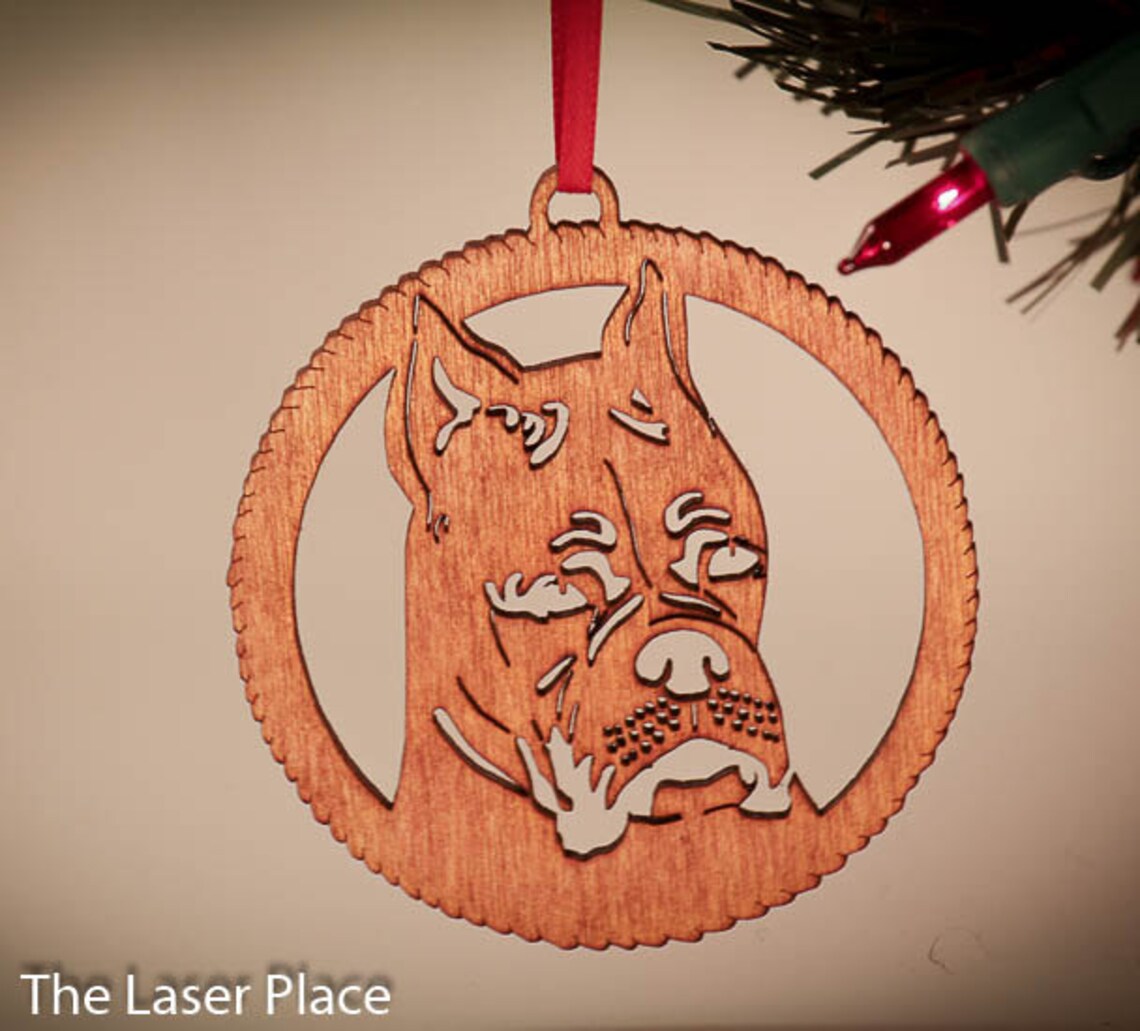 Boxer Christmas Ornament DG119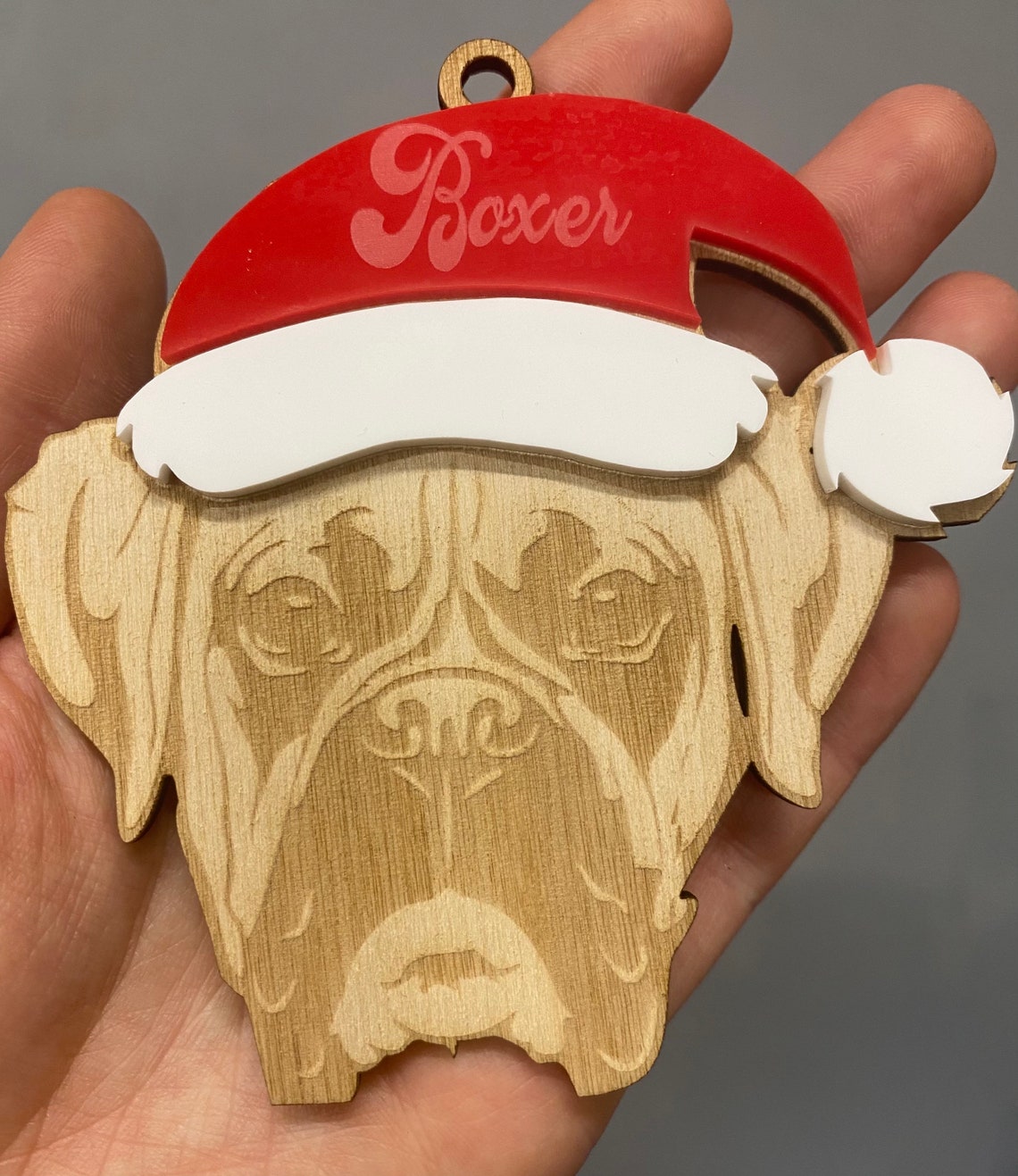 Personalised Pet Christmas Bauble/Ornament With Name – Dog – Boxer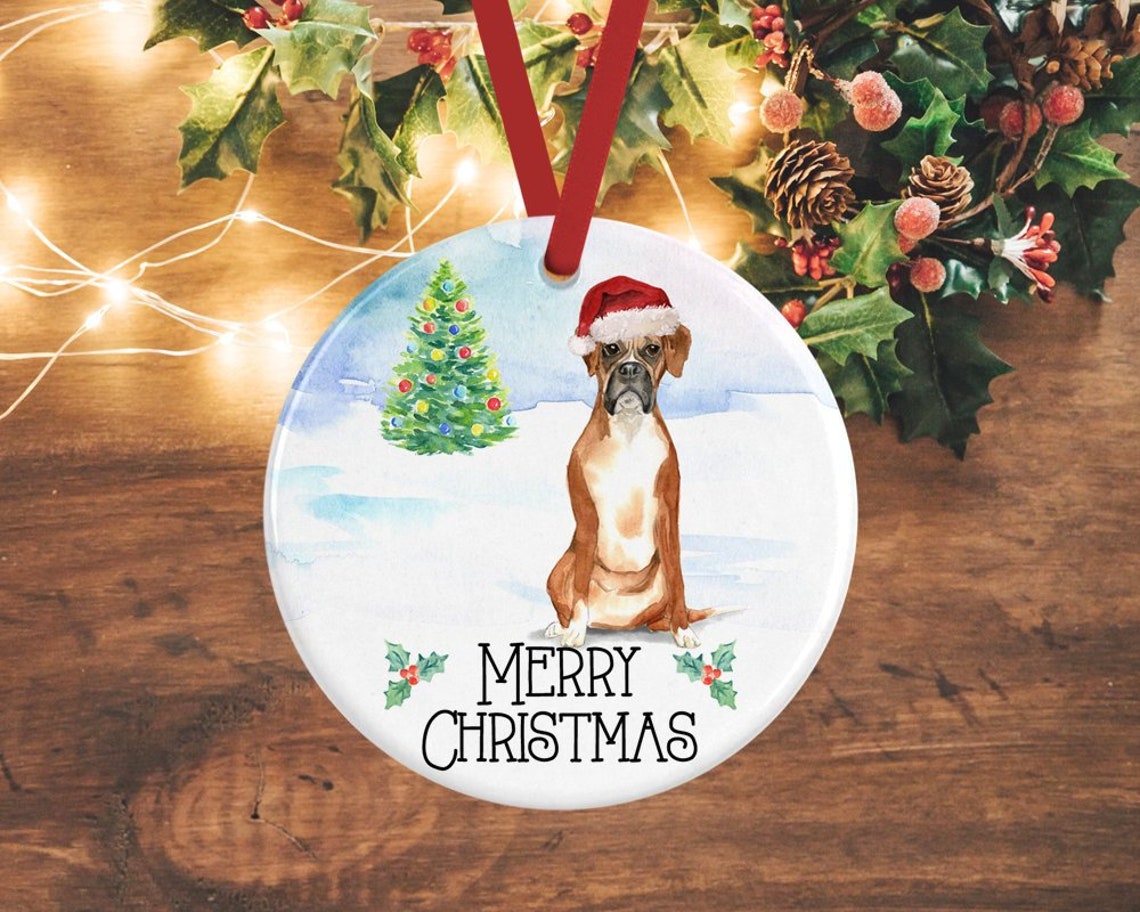 Boxer Dog Ornament Christmas Decoration Boxer Dog Gifts Personalised Dog Decoration Boxer Lover Pet Memorial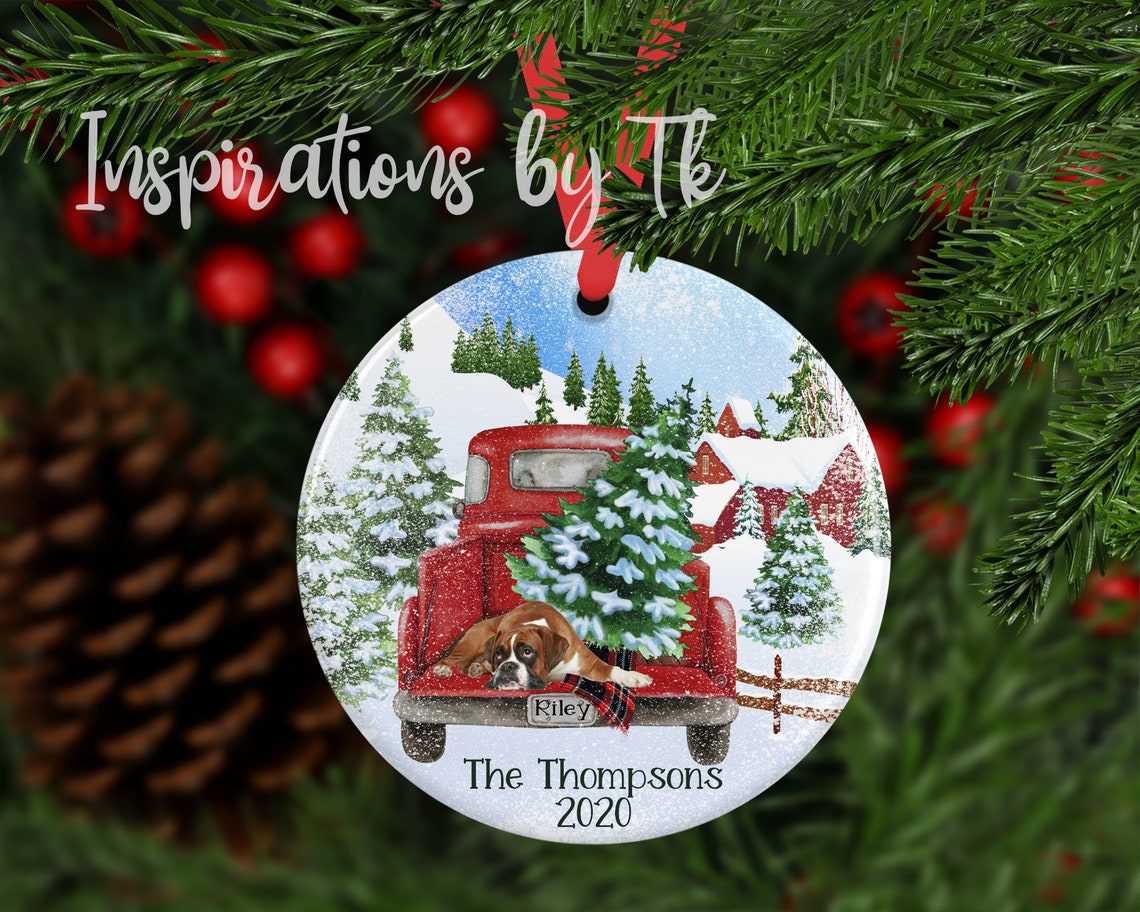 Boxer Bulldog & Old Red Truck Christmas Ornament Design, Snow Scene, Ready to Personalize, Sublimation Design, Printable Art, Christmas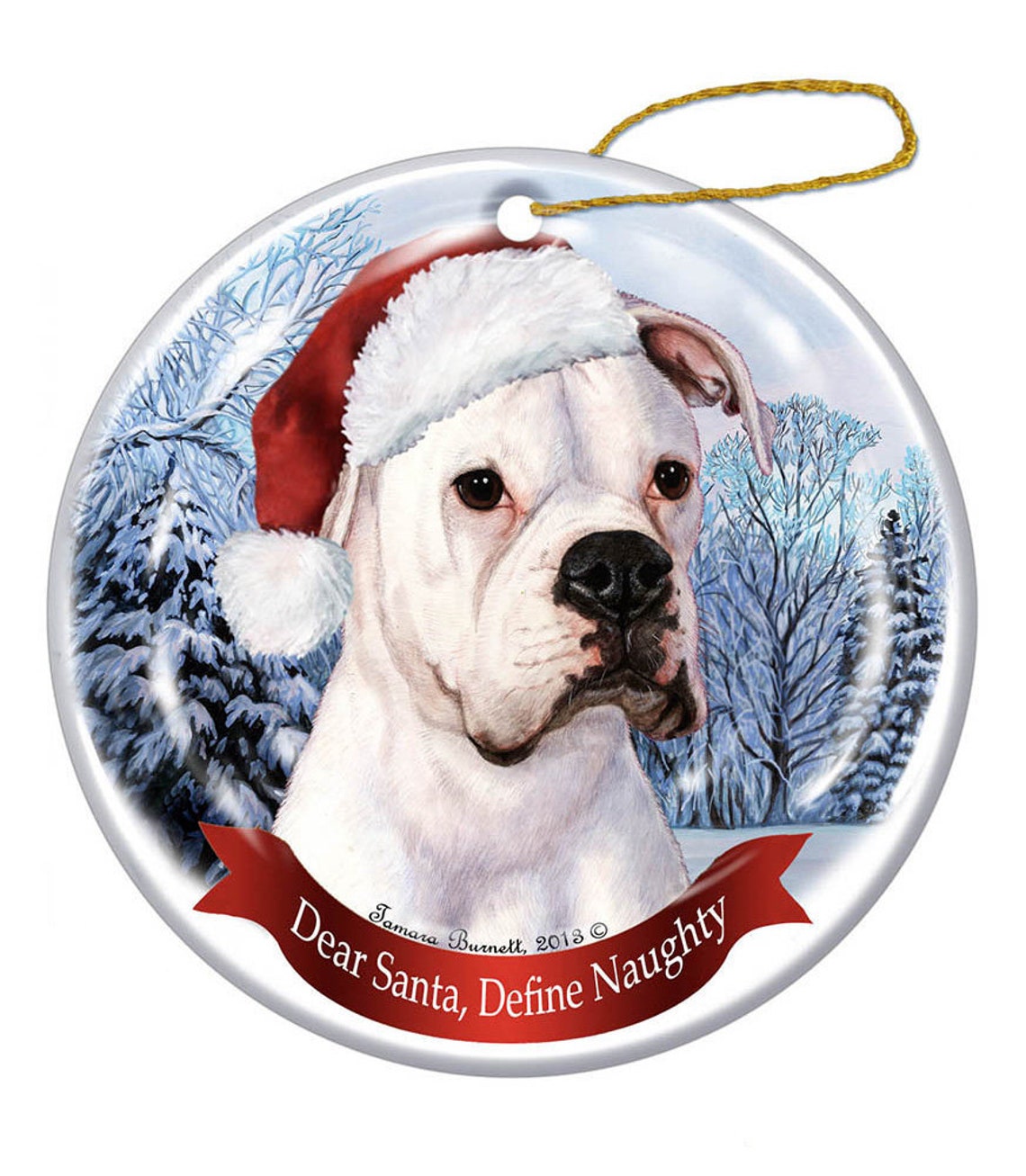 Holiday Pet Gifts Boxer (White) Uncropped Santa Hat Dog Porcelain Christmas Ornament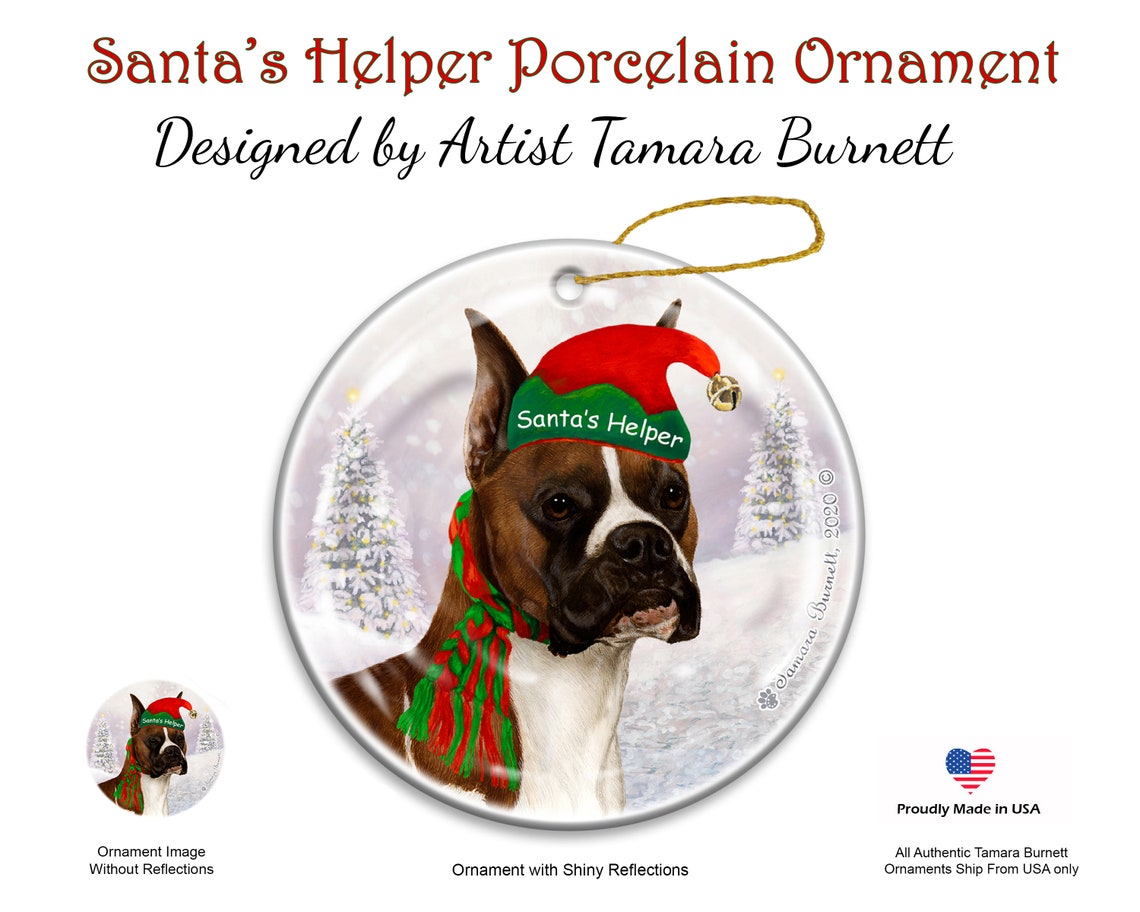 Boxer Brindle and White Cropped Santa's Helper Christmas Ornament • Made in USA, Dog Santa's Helper porcelain ornament, Dog Breed Ornaments
Conclusion
Those were the nicest Boxer Christmas Ornaments I came across. Of course, not everybody has the same taste in what is pleasant. You can click on any image above and search for whatever You type of ornament or other product that interests You.